The top-up code/PIN will be delivered by E-mail, please follow the instructions in the E-mail to use the code/PIN. Our products are only compatible with an Austrian SIM card.
How to activate your Lyca Mobile reload?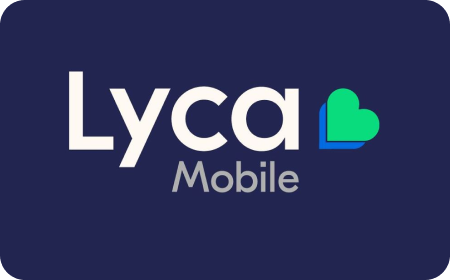 Activate your Lycamobile top-up easily from Austria by using one of these methods:
Activate your top-up by calling Lycamobile at 321
Call the 321 number from your mobile phone and follow the instructions given. The service will ask you for your Lycamobile top-up code, which we emailed you after your purchase.
Activate your Lycamobile top-up by dialling *231*
Dial *231* on your mobile followed by your top-up code and the # symbol, then press the call key to complete the process.
Here is an example to guide you: if your reload code is 123456789, then you should type *231*123456789# and validate by pressing the call key.
Activate your Lycamobile top-up from abroad or from another phone
Are you currently on holiday outside of Austria, or do you maybe want to activate your reload from a different line? Then simply give a call to +4368864001322 and follow the instructions.
Can't find your reload code in your mailbox? Have a look at your spam!