PCS Prepaid Debitkarten Kaufen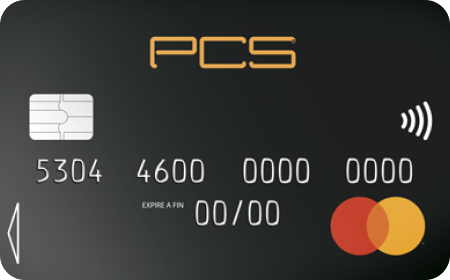 Select the desired amount
How to activate your PCS Mastercard?
Once you have finished shopping on ReloadNow, you will receive your PCS MasterCard reload code by email at the email address you provided. Please note that the PCS coupons we offer are reloads only!  The code received must be activated via the PCS services before it can be used as a payment method.
To activate your PCS MasterCard code, nothing could be easier! Choose the method of your choice from the following options and follow the instructions: 
Activate your PCS MasterCard code via your MyPCS online account
Go to the MyPCS website and log in to your account. Go to the menu and select "Reload my card" and then go to the "PCS Reload Coupon" section. Next, enter the 10-digit code you received by email after purchasing a PCS top-up on ReloadNow.
Activate your PCS MasterCard code from the MyPCS mobile app
From the MyPCS mobile application, go to the "Recharge" tab and then to the coupon section. In the dedicated space, enter your 10-digit reload code that we sent you by e-mail  
Congrats, your PCS MasterCard has been reloaded! 
Can't find your code in your mailbox? Don't forget to check your spam!