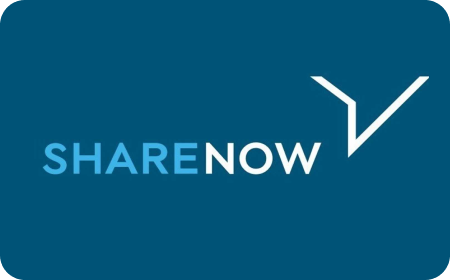 Select the desired amount
Vouchers are redeemable via the SHARE NOW app.
Customers can add the vouchers to their payment profile.
The vouchers are valid for three years.
The code must be entered into the app before the rental begins.
A voucher cannot be combined with other voucher codes.
A voucher can only be redeemed once.
A cash payment of the voucher amount is not possible.
The resale and publication of vouchers are prohibited.