Lycamobile recharge classique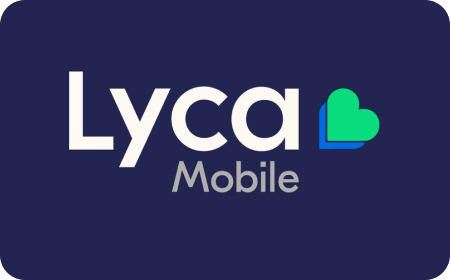 Lycamobile classic top-up
€30.00
Select the desired amount
Lycamobile classic top-up €10
€10.00
Lycamobile classic top-up €20
€20.00
Lycamobile classic top-up €30
€30.00
Lycamobile classic top-up €50
€50.00
Choose and buy your Lycamobile classic top-ups directly on ReloadNow, a reliable and secure online sales platform. Access the recharge package of your choice and receive your Lycamobile classic top-up code immediately in your mailbox wherever you are. 
Lycamobile classic reloads
The classic Lycamobile top-ups allow you to benefit from the best offers to call, to send SMS or to access the Internet easily. Starting at only 10 euros, you will be able to take full advantage of all the benefits of the Lycamobile prepaid top-up. 
Order the amount you need according to your consumption. A perfect alternative to recharge only when you really need it and keep an eye on your spending. Moreover, Lycamobile top-ups have no strings attached, you are totally free to change your offer as often as you like and even at each top-up if you wish.
A great alternative to accompany you in your business, in your studies or in your daily life, the prepaid Lycamobile classic top-up is certainly the right solution for everyone. Order it quickly on ReloadNow with secure payment and instant delivery by email.
How do I activate my Lycamobile top-up?
Activate your Lycamobile top-up easily from France by using one of these two methods:
Activate your top-up by calling Lycamobile at 321
Call the
321
number from your mobile phone and follow the instructions given. The service will ask you for your Lycamobile top-up code, which we sent to you by email following your purchase.
Activate your Lycamobile top-up by dialling *131*
Dial
*131*
on your mobile followed by your top-up code and the # symbol, then press the call key to complete the process.
Here is an example to guide you: if your reload code is 123456789, then you should type *131*123456789# then validate by pressing the call key.
Can't find your reload code in your mailbox? Have a look at your spam!